Human cloning has been the subject of plenty of science fiction but the process is extremely complex. It has become one of those generations is just a decade or so away....every decade. In my opinion this isn't where the action is. The applications are not that valuable and the costs, complexity and ethical roadblocks slow it every step of the way.

Gene manipulation has many more applications and is already ongoing. By reprogramming genes we can seemingly address an amazing range of conditions, ailments and maladies. Unlike cloning this has direct and extremely valuable commercial applications. So I suspect that while we watch and fret over cloning, gene manipulation will help us to build a better future.
Powered by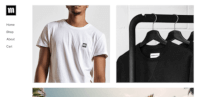 Create your own unique website with customizable templates.